Programmatic Focus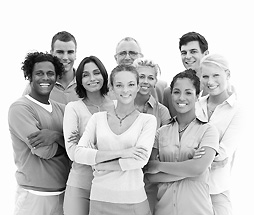 MediaMatic Limited is the First International Sales House which only offers First Call Ads  and which only works in Programmatic.
Programmatic Buyers  know that the troubleshooting is a fundamental part of buying activities.
The technology doesn't always keep its promises and the human ability is fundamental to solve the problems.
We believe that nobody can be specialised in everything.
We believe that the Programmatic is the revolution that the market was waiting for and that it deserves the full attention.
MediaMatic Ltd is one the few realities on the market, which has decided to only operate in Programmatic in order to offer a highly specialised and high quality service.
The Total Quality Audience
AppNexus have declared that more than 59% of the programmatic traffic it is originated by robotic fraud. The Quality of the inventory is the REAL issue for professional programmatic buyer.                                                                                                       MediaMatic has  chosen to offer only a certified inventory, whose characteristics are the following:
Only Human Traffic (No Robots)
Only Organic Traffic (No Pop-Under and Bought Traffic)
Brand Safe
Only First-Scroll
Impacting Placements
Focus on Video Placements
First Call Adv
We don't sell unsold, we don't sell the remnants of Premium and Retarget Campaigns and other low-value impressions.
The MediaMatic's publishers place our programmatic tags on the very first call, before every other monetization channel and they ensure to the investors the primary access to the users' first impressions, which are the most precious and performing ones.
MediaMatic is able to offer an high quality inventory, which is characterised by the full attention of the user  and by the possibility of intercepting precious Audience Profiles before the competitors.
The MediaMatic "FirstCall Adv" Offer  allows   the investors  to increase the value of their communication.